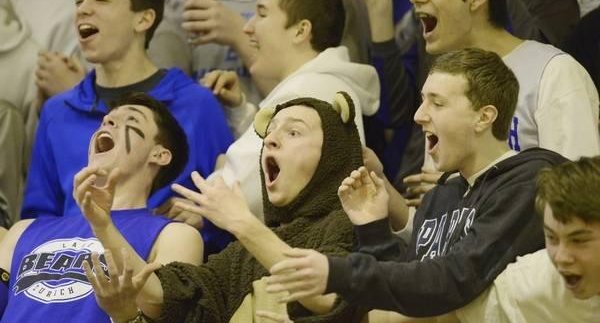 While looking through another lens (no pun intended), our team saw a world of possibilities. What exactly are we talking about? We're talking about an alternative to large LED Walls. A way for all retailers to compete with those that have virtually unlimited resources to engage consumers in a digital way. If you leverage this technology, it will provide a fantastic experience, deliver beautiful quality, and be extremely affordable. The display delivers a digital experience in a large format with a lower power consumption as compared to LED Units. Most importantly, this method can work on storefront glass and on the outside of the building on the outward facing glass.
What's the catch? Why hasn't this awesome solution taken off? Is it the hassle of changing the bulb? Not at all! These laser bulbs last for 20,000 hours, are quiet, don't over heat and are self- cleaning with low maintenance. They have a 4 plus year life depending upon how often you run them. But with all emerging solutions and great ideas, the devil is always in the details.
Laser Projection works in aspect ratios when it comes to the projected image size. If your aspect ratio is 16 x 10, 16 x 9 or 4 x3, the actual image output will be affected based on how close the projector is to the window, the wall or the screen. In addition, based on the desired image size and the distance, you may need a special lens to achieve your goal. This is often referred to as the "throw distance", or how far away the lens needs to be to deliver the desired image size. Depending upon on the answer, we can identify which lens needs to be used. This requires an expert's perspective.
The next major consideration is the brightness required to project your marketing message. In this case, the brightness is referred to in "Lumens". How many Lumens will you need to light up the experience that you want to deliver? Projectors can run from a few hundred Lumens to 31,000 Lumens and everywhere in between. As you can imagine, the more Lumens required, the higher the cost. The good news is that using this method will still be a more affordable option in most cases over the alternatives.
We now know that we have complete flexibility to deliver various sizes and brightness options. But where can we project our marketing display? Not all surfaces are created equal. But you don't need a flat surface to display your marketing message. We can help you project on walls, rough surfaces, windows, and even glass, inside and outside of buildings and retail establishments, and even on special paint that can serve as the "screen". The options are many and the applications are endless.
As a marketer you may realize what a great idea and opportunity this is. We know that you can now see all kinds of possibilities for your business. You may be wondering who can you speak with about how to assess your companies locations, how to find out if it is affordable for you, and how to leverage our expertise to get your messaging started. The answer to all of those questions is this: contact Projecto Display for all of the details that you need to launch your engaging display. We are happy to take you through the options, and to help you assess if this is the right option for you!